---
---
---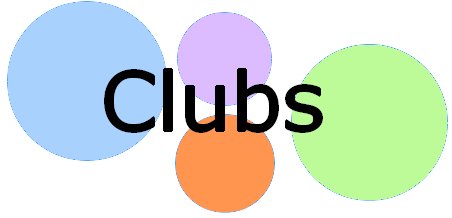 ---
No commentary needed
from the speech of alumni during Graduation

...People come, and people go. But everything stays in the form of memories.
These memories are made by you, our dear teachers – your classes, your jokes, your anger, your laugh, but most of all, the acquisition that you have instilled in us. Being a teacher means giving out energy, which, when planted on good ground can bring a lot of profit, and maybe also make the world a better place for you – givers of energy, knowledge, experience, and love of teacher to student, which, when we feel it, we have a desire to do something, and we put laziness aside.
These memories are made by you, our precious parents, who have been bearing with our teenage moods, cry and frustration over grades, or never ending attitude: Mom, who cares about grades? And who love us after everything we have ever done.
And these memories are also made by us. Different people. All united for a little fragment of life, in which every person plays an irreplaceable role, without which the whole would not be the same. Today with one leg in the past, and one leg in the future.
This is the end. And THIS was 5 years of something special and extraordinary, for which we thank you all. And we hope you are proud of us!
from the speech of seniors during the farewell to the teachers

...And like in our song, our journey at EGT is coming towards its end, and we have to say thank you. But the journey of our lives is just at its beginning and we want to sincerely thank you for all the experiences you gave us over these past five years. Thanks to you, we are who we are. Thanks to you, these five years was the best time of our lives. Thanks to you, EGT is not only our school, but our beloved home!...
response of graduate parent on the day of graduation

... today we had a nice part of a day in Tisovec, when we participated in the graduation ceremony. We want you as a person who leads this school to thank for a decent farewell to graduates, for a unique experience but especially for the permanent spiritual moral values, our children acquire during their adolescence at EGT.
The whole concept of learning, informality and participation of the foreign teachers, non-study activities, access and relationship of the school spirituals when shaping the characters of the children, these are the attributes that can positively change the individuatilies of young people, prefer this school to similar high schools in the neighborhood.
We are very pleased that we have entrusted our children to EGT and we have recommend it to all our acquaintances.Thank you again and wish you and all the teachers of this school a lot of health, patience, good ideas and diligent students...
from an email of a graduate parent

...Dear Madam, I greet you and at the same time I send you a visiting card of your student, who today runs for a student vicepresident at Middlesex University in London, and also I thank for a well prepared English - she has no problem in speaking or in correspondence at the university.
My relationship to the school ???? I have to say (perhaps with hyperbole) that EGT saved her professional life, but it is true. She has revived at your school, became confident, the staff forced her to that, ambitious and has got a chance to realize her potential. Although not all the days were rosy (but where they are ?), we are pleased that the step, we did with your help - the transfer from a gymnasium to your EGT - proved to be exceptional.
Therefore, it is difficult to forget the school that has given our daughter a chance to stand out abroad...
from the graduate speech in the church

... What has EGT given us? It most certainly wasn't just an ordinary school, of which kind hundreds can be found in Slovakia. After all, that was one of the reasons why we had chosen EGT so many years ago. However, we discovered the true spirit of our school only after we had become a part of it.
EGT was made up of exceptional people, who created an atmosphere of friendship, understanding and mutual respect. The message of this school has left in us a trace in becoming aware of the values which truly matter in life. I believe that we will continue spreading and sharing these values ...
Ing. Ladislav Čajko, AE teacher at EGT

... have I once written that I thank God for that I teach at this school. I saw the transformation of the young people from good to very good and even to the great ones. It was a wonderful year full of new experiences, adventures and achievements of a student company not only in Slovakia but also at European level. I believe that I again gained the new friends ... I also thank for having allowed me to know several grades of the excellent students ...
Doc. PhDr. Ján Pašiak, PhD., a prominent Slovak sociologist

... Helenka, during my many years of teaching at various colleges and universities not only in Bratislava, it also happened to me, that during the break the students put up their hands and praised themselves that they are EGT graduates. Not only those students I taught during my hosting at EGT but also those ones, who on the basis of my last name supposed that we could be in a family relationship, so rather asked me, whether it was true. EGT has a great brand and needs to keep it ...
from an email of a graduate mother

...Dear Mrs. Principal, additionally I would like to thank you for your effort and the effort of all teachers within five years of the study of my son at your school. Personally, I was so touched across a farewell ceremony and a graduation of my son, that I was unable to thank you and so I thank you and all the teaching staff once again for all, that you have learned him and for a very nice graduation ceremony...
up * back * home